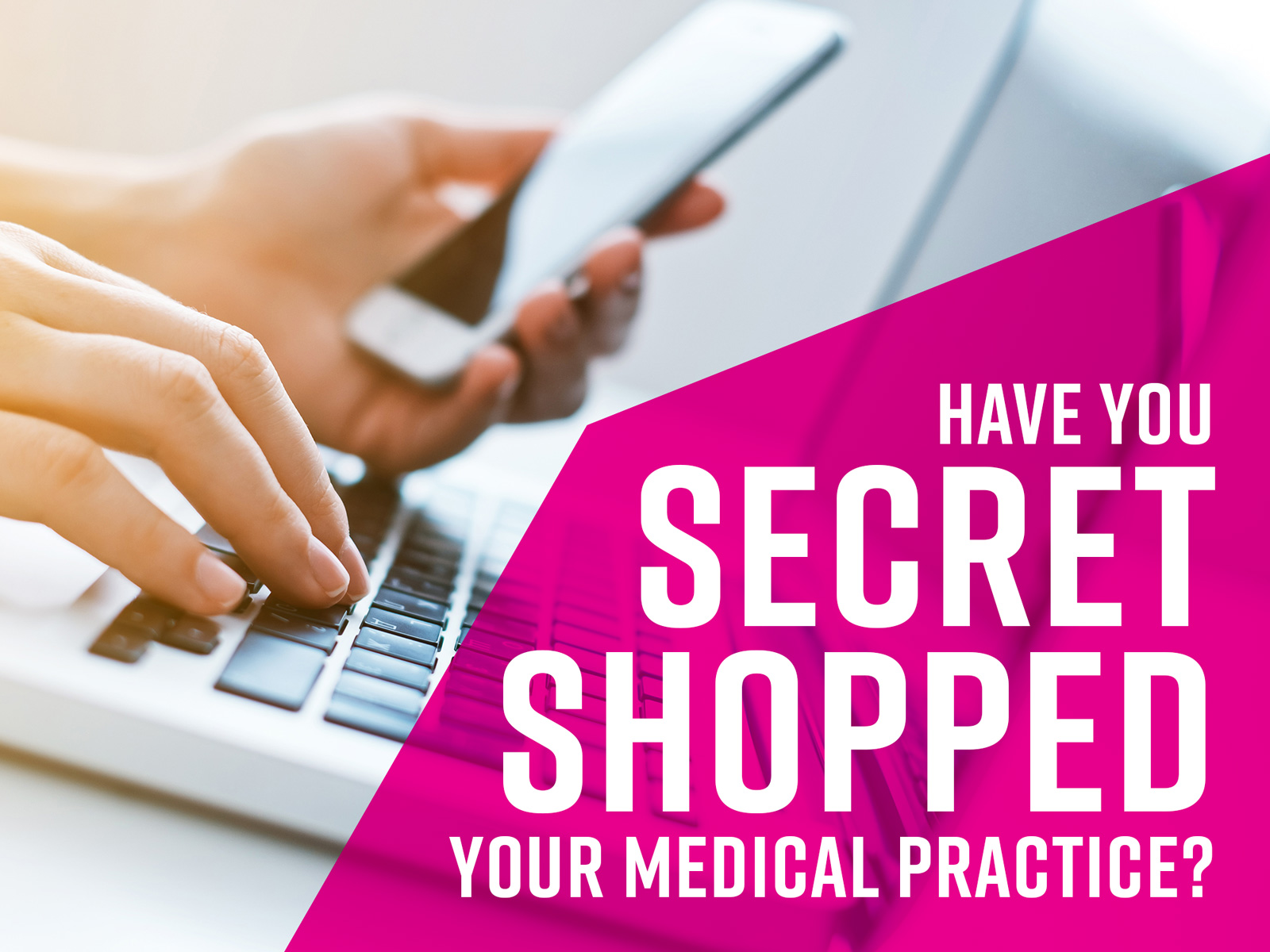 Many business owners take measures to ensure their staff is providing stellar service.
They hold regular training sessions, performance appraisals or establish KPIs. Doing so is good practice if a business wants to maintain a level of quality in their patient satisfaction. Medical practices are not exempt from this.
One effective and objective way to evaluate the customer's experience is through secret shoppers. This may sound controversial to some, especially after the Obama administration was criticized for employing mystery shoppers to pose as patients to find out whether doctors were turning away people in government health programs. Critics claimed that "spying on" doctors would achieve nothing but mistrust. However, if implemented correctly, secret shoppers could provide valuable and unbiased feedback that can truly improve the business' performance.
Hiring secret shoppers should not been seen as a way to "spy" on your staff. This, indeed, builds an environment of mistrust. Instead, management should be transparent and inform the staff of this initiative. It should be communicated that this is a proactive effort for the practice to identify key points of improvement in their operations for better patient satisfaction, reviews, and overall customer experience. The point of hiring secret shoppers is not to catch someone in the act, but to have useful information that can only be given by an unbiased experience of a third-party.
For a medical practice, one aspect of the business that needs particular attention is the phone line. In the age of automation the world is in today, touch-tone phone menus has become commonplace. However, it is without question that reaching the right department, or simply, reaching an actual person, can get a little frustrating. If your clinic uses a phone tree to direct calls to the appropriate people, how long does it actually take for the caller to reach a human? And when they do, what is the quality of the conversation? Hiring a secret shopper to navigate through your phone line will give you some insight on your potential patient's experience. Based on their advice, you might even consider alternatives to a phone tree such as a live operator or a website where your patients can access open schedules, refill requests, etc.
Apart from navigating through your phone tree, a secret shopper will also assess the conversation they have with your staff. Is your scheduler passive in simply taking appointments, or are they proactively making a move to book the client in? Are they trained to keep the lead alive when the prospect is either unreceptive or indecisive? Your secret shopper can identify how effective your scheduler is and give suggestions on how they can align their method of conversation with your business objectives.
Measures to improve patient satisfaction, reviews, and overall customer experience needs to be taken if a medical practice wants to exude a high level of quality. Though there are many different ways to do so, hiring secret shoppers will provide your business with a first-hand and objective assessment, the insight of which is difficult to achieve with any other method. Additionally, it can be used as a tool for quality assurance and ensuring that company standards are being upheld.